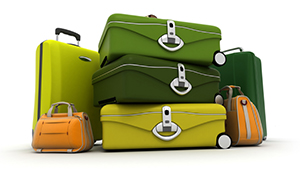 Our customers' convenience is our top priority. Guests arriving at the port, metro, railway station, x96 airport bus stop etc, can be transported to our hotel by our free of charge shuttle bus service.
Also guests that are checking out can be taken to their intermediate destinations (port, metro, bus stops, etc) by shuttle bus, absolutely free, regardless bulk of luggage.
We have recently added a new 9-seat shuttle to our customers' service. With two running shuttles, we can accommodate our guests upon arrival and offer our round the clock free transport service to and from the Port (all gates, even the remote and cruise gates) or any other place in Piraeus.
Together with the free shuttle service you can take advantage of the exquisite location and the surrounding area Pasalimani and Marina Zeas to enhance your travelling experience and all that without worrying about luggage and transportation to and from the hotel.
Additionally, since we are well aware of the crowded conditions in Piraeus Port, especially during the summer months, and how frustrating it can be to walk through the gates ( there are 12 gates that spread accross a 6 km distance in Piraeus Port!), we arrange to transfer you straight from your room comfort, not only to the right gate but also right outside your ferry!
To arrange your pick-up call us at (+30)2104296160 prior or at the time of your arrival or email us at freeshuttle@phidias.gr